The women in our family are strange and unique. They are weird, mysterious, supernatural, and; I'm proud to say; delightfully unusual. Their CRAZY KIND and if you make them; just plain CRAZY.
Their exceptional beauty arises from their soul and exemplifies the impressive women you see.
They are loyal to the death; which makes them protective to death.
Determination is resolute and unyielding within them. They can be obdurate and opinionated but never disrespectful. 
Every line, crease, or scar tells a story and they wear them proudly, as badges of mistakes learned.
They never lie on their word, however you must be very specific when asking questions. Words do count in conversation.
The men know how much they are loved. They also know @NationalGeographic. Little Gazelles do not dance in front of Lions; picture seen.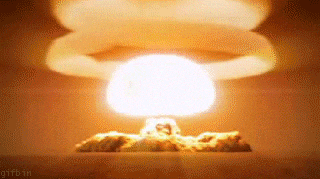 They are not one color, race, religion, or national origin; they do not adhere to gender rules.
They are not all perfectly healthy nor are they all perfect; just practically.
They are not all seen, or appear on the blog; personal choice; yet they are still seen.
They own their mistakes; not yours. Figure it out.
 They don't judge; but if you are a SUSPECT they do wait for a Verdict.
They heal with hope and prayer. 
They love, laugh, cry, and suffer loss. They will give part of themselves so their loved ones can live because love has no exceptions.
They forge new paths in this crazy world falling and failing often, trying to get it right. They keep falling, failing, and getting up till they do succeed because great stories are not told without the scars to go with them.
They are mothers, business owners, laborers, rescuers, teachers, and healers.
Like magnets people are drawn to them. Conversation is a gift and flows in abundance. They never meet a stranger.
They wake up as lovely as the day before. Personality requires coffee, tea, or milk to catch up.
 I would like to say hello, and Welcome to Wackidawen. From all our magnificent women. We're pleased pink your here.
E: This song contains explicit content and may not be suitable for children. 
Please reload